Bending technique


Bending and Van der Hoorn. Inextricably connected for over 80 years.
">
Bending, rolling and Van der Hoorn, a unique combination for over 80 years
Van der Hoorn Buigtechniek has been a reliable supply partner for bent and rolled pipes since as early as 1936. Every day, we provide our clients with bent and rolled pipes for a variety of applications.
We produce everything from single products for prototyping to medium-sized series. Together, we always try and find the best solution at the most affordable price. We can offer you advice based on a sketch, plan or (3D) model.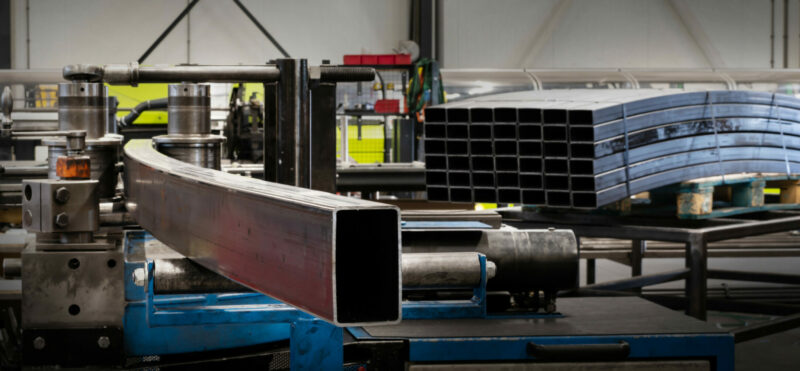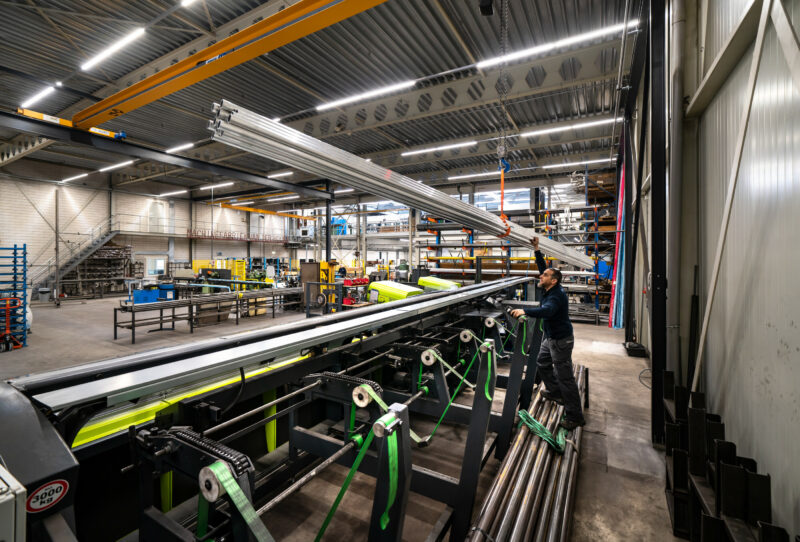 CNC Bending
Bending and Van der Hoorn have been inextricably connected for over 80 years.
Nowadays, we have access to a machine pool that includes 9 CNC bending machines.
Our bending machines can process pipe diameters ranging from ø0.35mm to ø76.1mm Our bending machines vary from "standard" CNC bending machines to machines that even allow for free-form bending.
In addition to the technical diversity of our machines, the number of machines we own allows us to maintain short lead times. This means that you, as our client, will receive your products quickly!
CNC Rolling
Rolling

entails shaping a tube into an arch (or even into a complete circle) by means of three rollers.

By changing the geometry of the rollers (this is a fully CNC-controlled process), the radius with which the bent pipe will leave the machine can be adjusted. The advantage of this is that you can create any desired radius (insofar as the material allows this). If the radius is too small, we switch to CNC bending. Another benefit of rolling is that this technique cannot only be applied to round pipes, but also to (oblong) tubes, strips and a variety of other profiles.
Van der Hoorn has access to
2 CNC profile rollers.
Thanks to the modern CNC controls of these machines, they offer far more options than just rolling a single radius into a pipe. For example, we can let two different radii flow into one another (for elliptical shapes, for instance), and we can 3D roll pipes (for the bannisters of spiral staircases, for example). Like bending, we can roll pipes with a maximum diameter of ø76.1 mm. Do you have any other shapes or profiles? Feel free to ask us about the options!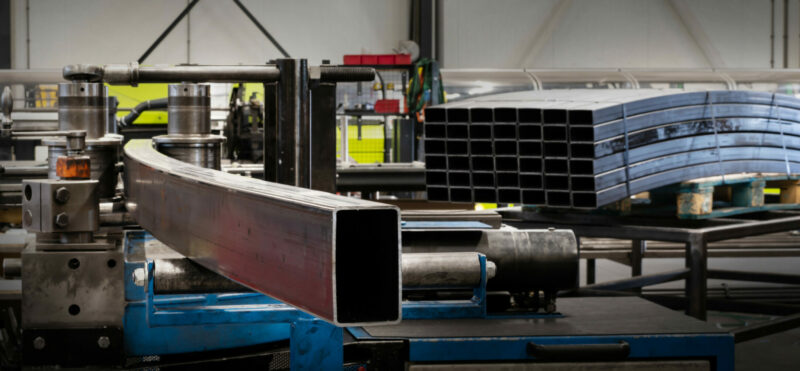 Quality
"Bending a pipe is one thing, measuring it is quite another"
And that is exactly why we invested in a brand-new Hexagon measuring arm. This allows us to directly measure products based on your 3D file (.IGS or .STP) and to provide delivered products with an extensive measurement report including all measurement data.
With over 80 years of experience, our knowledge of pipe bending is unrivalled. In our family company, now run by the 3rd generation, quality is the top priority. We are proud of our experienced team that, using the latest machines, manufactures a variety of products to the very highest standards every day. On top of that, Van der Hoorn Buigtechniek is ISO 9001-2015 certified.